Want to watch movies on Netflix, use apps or surf the web on your very own big screen? You can do all this and more with Gravity Satellite Internet and a connected TV.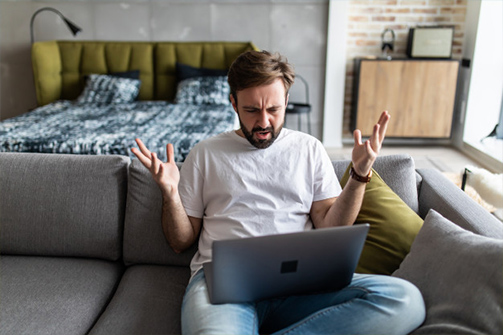 Times Have Changed
Picture this. You've had an early start and have been slogging away all day on the latest job. It's been hard yakka, and now you're ready to give it a rest and put your feet up with a movie. Netflix is connected through the computer though, and the screen is just a little too small.
Well, now that we can connect our TVs to the internet, there's really no need to put up with that nonsense anymore!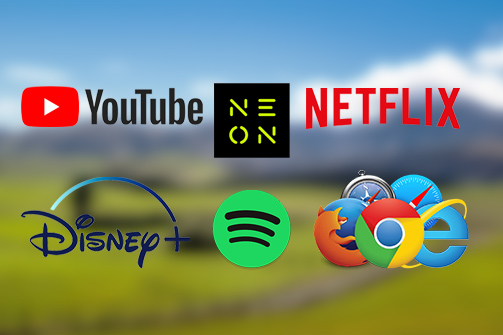 Connect Your TV to the Internet
When your TV connects to the internet, you can kick back and relax on the couch with a drink and stream Netflix, Disney+, NEON or YouTube, play music through Spotify or simply browse the web. It's also a fantastic way to separate work and play - leave the work laptop or desktop for all those emails, tedious spreadsheets and Xero invoices.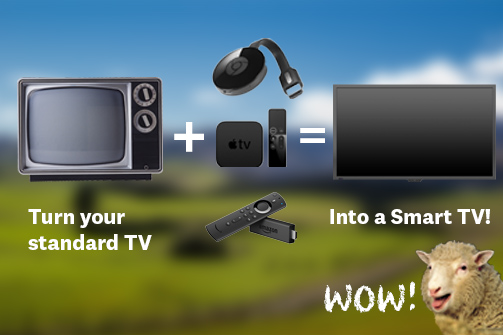 Make any TV a Smart TV
These connected TVs are usually called Smart TVs, but even if you don't have one, you can easily turn your standard TV into a 2020 streaming machine. It's easy, we promise.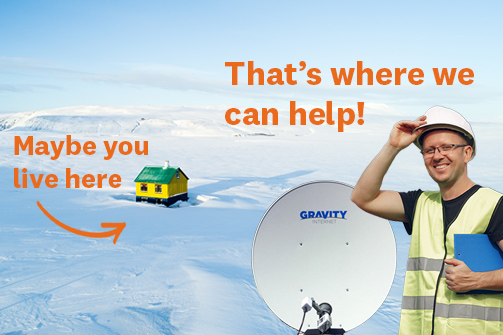 All You Need Is Internet
Our Satellite Broadband is fast, reliable internet available for all of Aotearoa. You don't need to be close to a cell phone tower because our broadband is literally beamed from an orbiting satellite in space. So from Takahiwai and Pirinoa to Wakamarina and Otautau, we've got you covered. Or well, connected.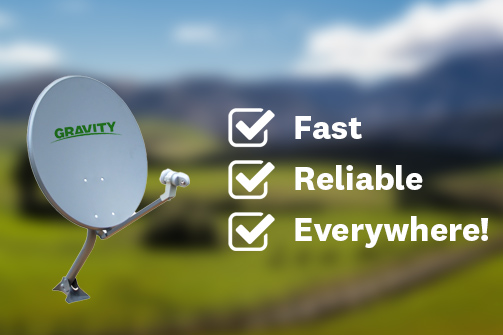 Ready to Get Your TV Streaming?
To help bring the internet to the big screen in your lounge, we've outlined a few gadgets below that'll do the trick. So whatever your situation is, you'll be able to get your TV streaming all your favourite movies and shows in no time.
What Makes a Smart TV so Smart?
With a Smart TV you can watch your favourite channels (TVNZ1, TVNZ2, Three, Maori Television, etc) and connect to the internet to watch your favourite streaming platforms. Watch Netflix, NEON Video, Disney+ and YouTube, surf the web and download handy apps, all from the comfort of your sofa. You can also wirelessly stream videos, pictures or music from your phone, laptop or tablet, straight to the Smart TV - this is often called 'casting'. And if you need to keep the noise down so you don't wake the kids late at night, just pair it with your wireless headphones. Most of the big tech brands sell them nowadays — Samsung, Sony and Panasonic — so there are loads of options to meet your needs.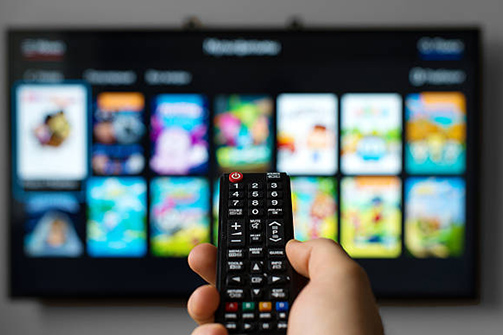 Make Your TV Smart with a Google Chromecast
Google Chromecast is a portable streaming gadget that wirelessly connects your TV with your phone, tablet or computer. Simply plug the Chromecast into your TVs HDMI port and start streaming content from your phone or computer onto the big screen. There are no subscription fees and if you use Google Chrome web browser, you can 'cast' nearly any web page onto your TV and browse in higher resolution. You can watch Netflix and other streaming platforms too, as long as you have subscriptions to them. It's available in standard Chromecast or Chromecast Ultra, which lets you stream in 4K (or, super clear) resolution, and is generally faster.
Make Your TV Smart with Apple TV+
Apple TV+ is a streaming service featuring Apple Originals — award-winning dramas, documentaries, kids' entertainment, comedies and more. It's basically Apple's version of Netflix. For a small subscription fee, you can stream it on the Apple TV app featured on most Apple devices and on compatible Smart TVs. Don't have a Smart TV? No stress. Apple TV 4K comes as a small black box you can plug into your HDMI port, letting you stream all of Apple's best movies and television shows straight away. Plus, it connects with all your other Apple devices for easy sharing.
Make Your TV Smart with Amazon Fire TV Stick
The Amazon Fire TV Stick is another portable streaming gadget, but this one's shaped like an oversized USB stick. Simply plug it into your TVs HDM1 port, connect to the internet and start streaming your favourite movies and television shows. It basically turns older TVs that have an HDM1 port into Smart TVs. Like the Google Chromecast, there are no subscription fees and it comes in basic and 4K resolution versions too.
If you don't have a Smart TV and don't want to upgrade, the Google Chromecast, Apple TV 4K or Amazon Fire TV Stick might be your best bet - just make sure your TV has an HDM1 port.
If you need a hand getting connected, please get in touch or read more about our Satellite Internet.